This tool allows you to discover our main standard products. You can make your own selection and send it to us, we will direct you to the right partners in our dealer network.
For New Product Development, click on the "Specific Design" tab.
Some products that we manufacture are not represented in this catalogue, please contact us if can't find what you are looking for.
OUTIL DE RECHERCHE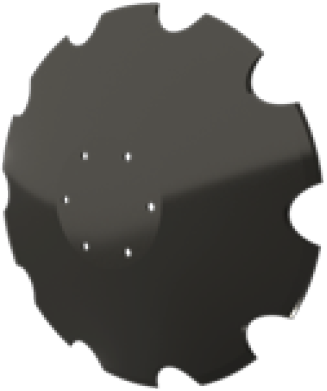 New product development is our priority As an innovation-oriented company, we assist our customers in a co-development approach. In order to conceive products optimised for every use, we participate as early as in the design stages. Our design office shares its expertise and experience in the following fields: agronomy, soil working, metallurgy, stress analysis, industrialization. Our production tool allows for quick industrialization and prototyping. Hereunder you can find some information on the main types of discs we manufacture. This list is not restrictive.