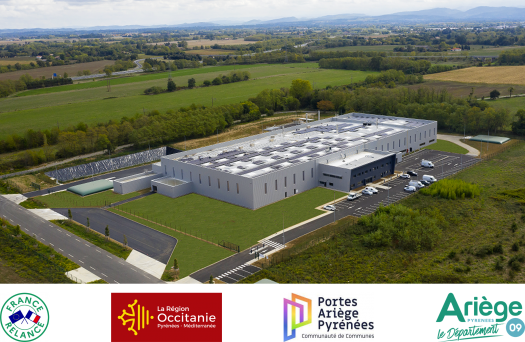 Forges de Niaux builds a new industrial site
The new Forges de Niaux factory is currently under construction in Pamiers (09), 40 km north of the historic site.
This 4.0 industrial site will allow the company to double its capacity while promoting energy control with a 50% reduction in greenhouse gas emissions (considering a constant production level).
The start of industrial activity is scheduled for the second half of 2022.
This project is fully in line with the company's development plans for sustainable growth serving all stakeholders (employees, customers, partners, etc.).
This investment has received support from the France Relance Program, Région Occitanie, Communauté de Communes Portes Ariège and Conseil départemental de l'Ariège.